rezamms wrote:
hey @h3x3r
I have a question for you
How did you get magic this file?
And is it possible to get magic for other languages or not?
rezamms
i checked that link in
GHOST DEAD
`s post (
https://farsisaz.com/
)
do you have any explain about this?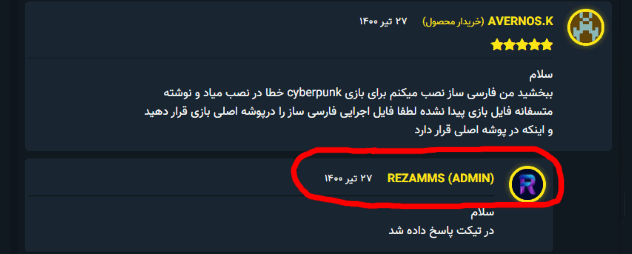 web page link:
https://farsisaz.com/product/cyberpunk-2077-farsi/
this is not a place for earning stuffs and tools for trading
i'm sure programmers don't want that their tool get used for trading jobs!
you are using poor peoples and force them to buy your content, so i can confirm that
GHOST DEAD
is right
here a copy of original web page, in case if you going to edit it, people can see it
link of saved web page from my browser:
https://file.io/bngWqi1cszxr
if you want to earn money, go learn and find a job
i think this guy must get banned