Hi everyone,
I have the steam version of Majesty 2 ver. 1.5.356 and i'm looking foward to localize it to brazilian-portuguese in the near future, but recently i was just checking out the
script
and is not working on the files i want to work on which are the following:
Code:
texts.pak
texts.expansion_1.pak
texts.expansion_2.pak
texts.expansion_3.pak
I'm having the following error with all 4 .PAK files: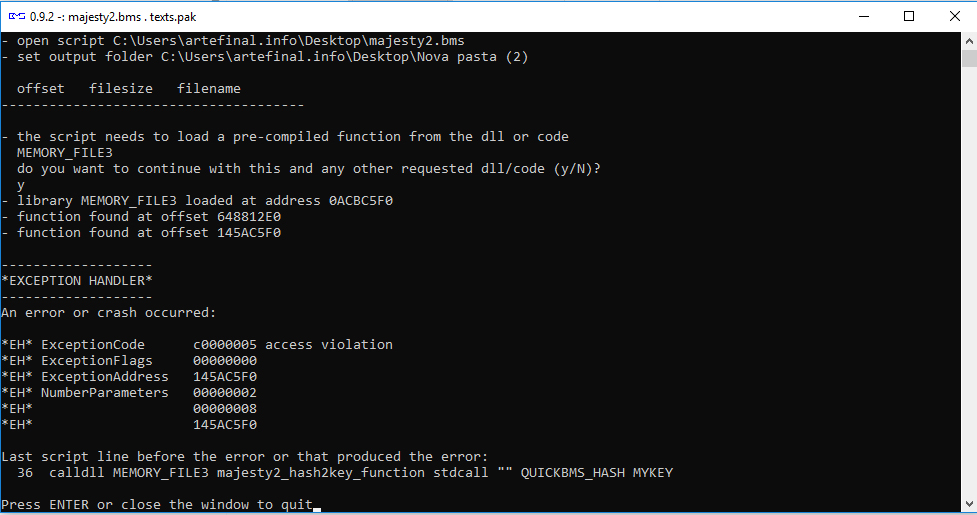 Update: Another error, actually is pretty random.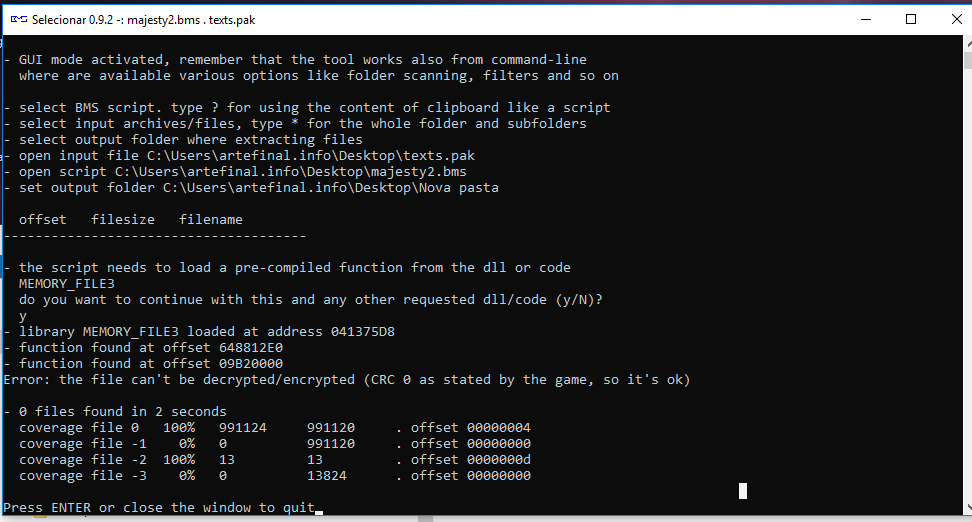 If someone could look into these i would appreciate it.
Thanks!