Are you sure you executed template on it?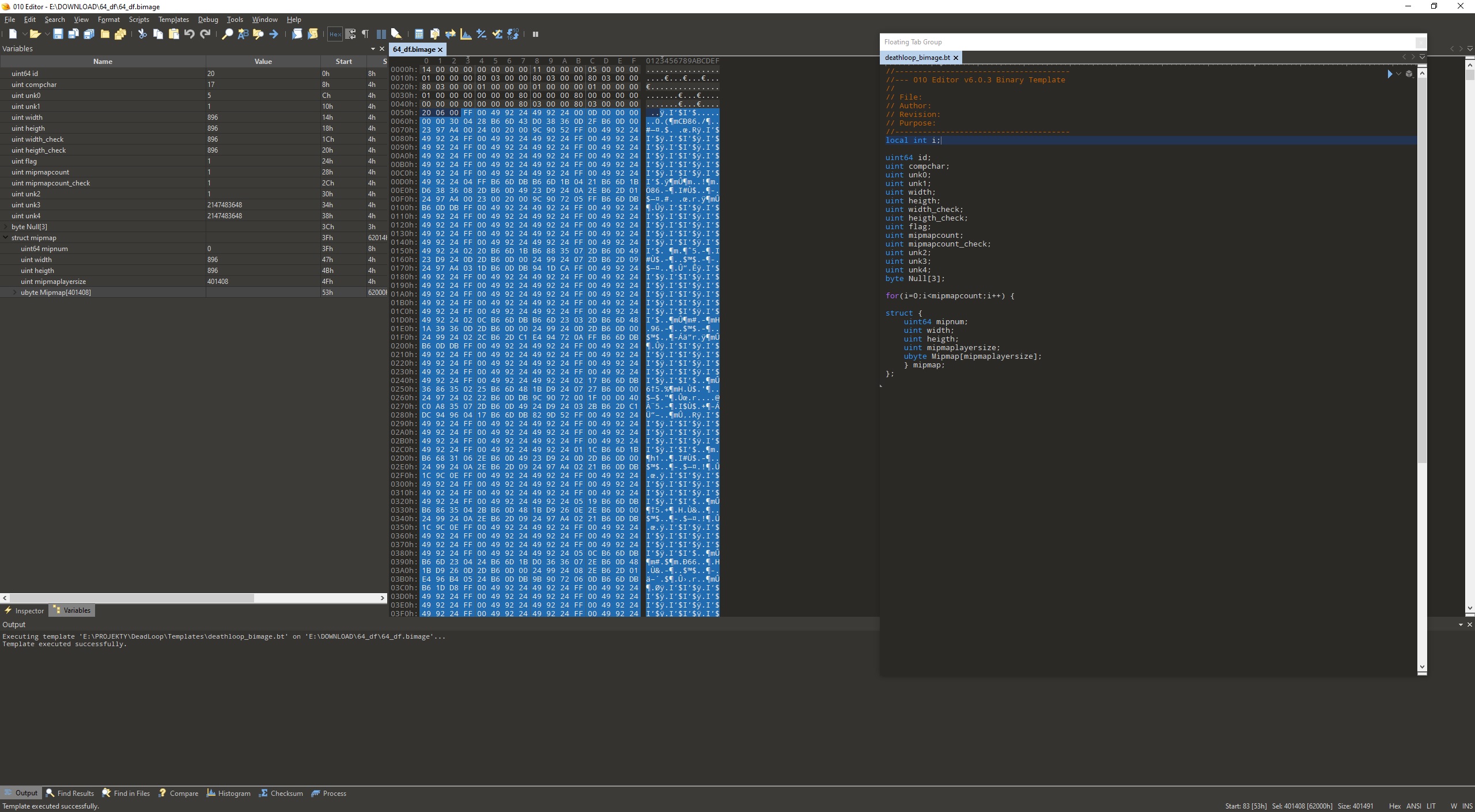 It's not a script. Also don't forget set Little Endian reading in editor. You can switch between them with Ctrl + E.
BTW the selected area of data is main layer. Just click on Mipmap colum and press Ctrl + double tap C key and paste it into the new file and save as *.dat.
Now run Raw Texture Cooker
viewtopic.php?t=7099
and drop that *.dat file onto it and set width/height + compression which is ATI1.
Tool will generate DDS header so you can open it GIMP. Photoshop don't have support for ATI1/ATI2.