h3x3r wrote:
Are you sure you executed template on it?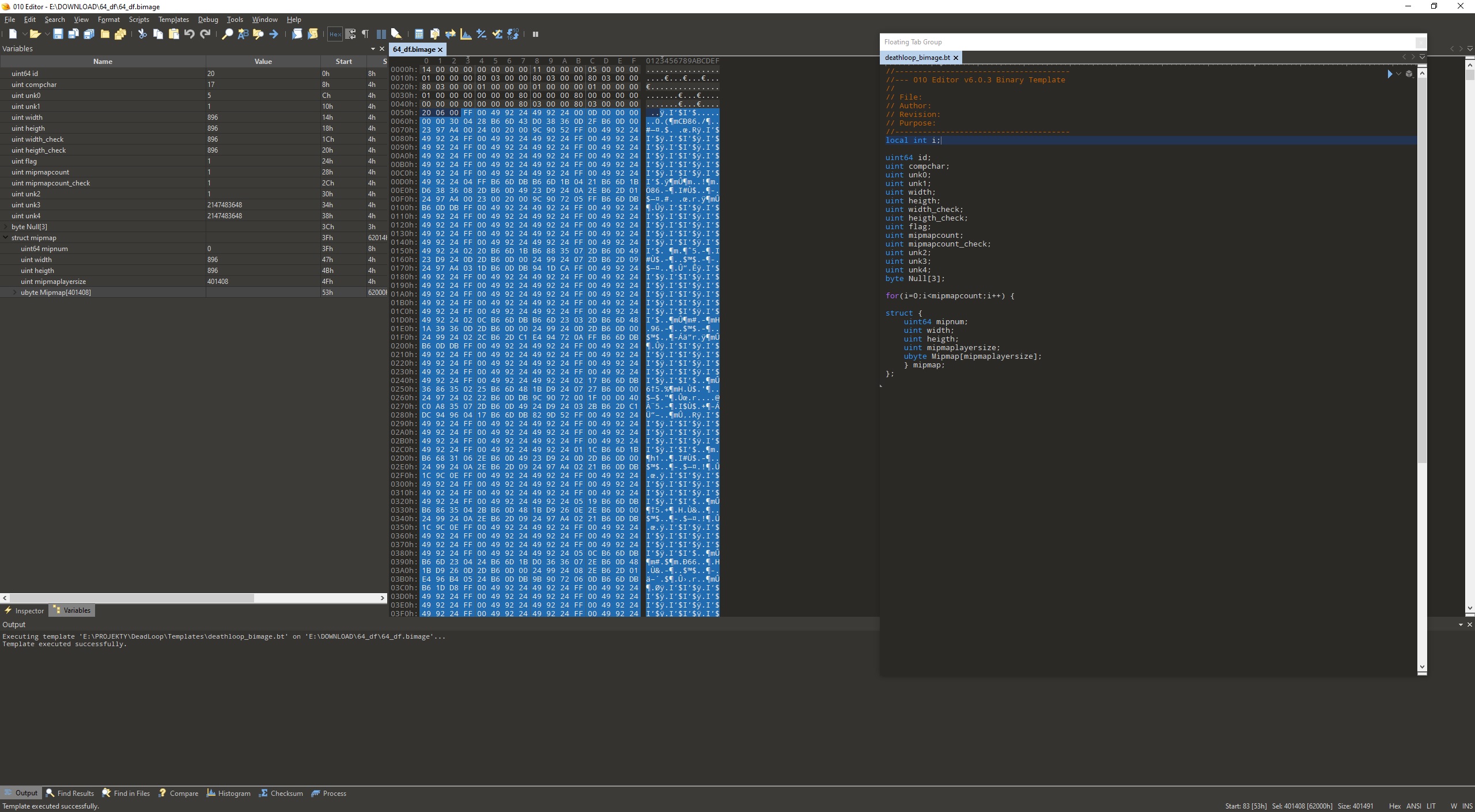 It's not a script. Also don't forget set Little Endian reading in editor. You can switch between them with Ctrl + E.
BTW the selected area of data is main layer. Just click on Mipmap colum and press Ctrl + double tap C key and paste it into the new file and save as *.dat.
Now run Raw Texture Cooker
viewtopic.php?t=7099
and drop that *.dat file onto it and set width/height + compression which is ATI1.
Tool will generate DDS header so you can open it GIMP. Photoshop don't have support for ATI1/ATI2.
Okay thanks, we managed to do that. Now how can we repack again?
I think we need to convert .dds to .dat, then put that data in .bimage again, right? How can we do that?
And we are planning to make something different.
Official Deathloop fonts is this.
https://fonts.adobe.com/fonts/futura-pt
What about we download this as .ttf then convert it to .dds then add the game? Would it work?
Edit: And this files is a bit off. Is this the right thing to change? Because this .dds is not in full quality. I can't even understand some letters.
.DDS
In Game.