Rockstar94 wrote:
Hi, I made a python script that unlocks .shapes files
I have no knowledge of python so please be understanding if I did something wrong.
https://www.youtube.com/watch?v=XXKZ-MGOPOc
Work perfectly the shapesUnlocker.zip, can you attachment similar ZIP with l64decode? I don't know how work, I use python but show the next error: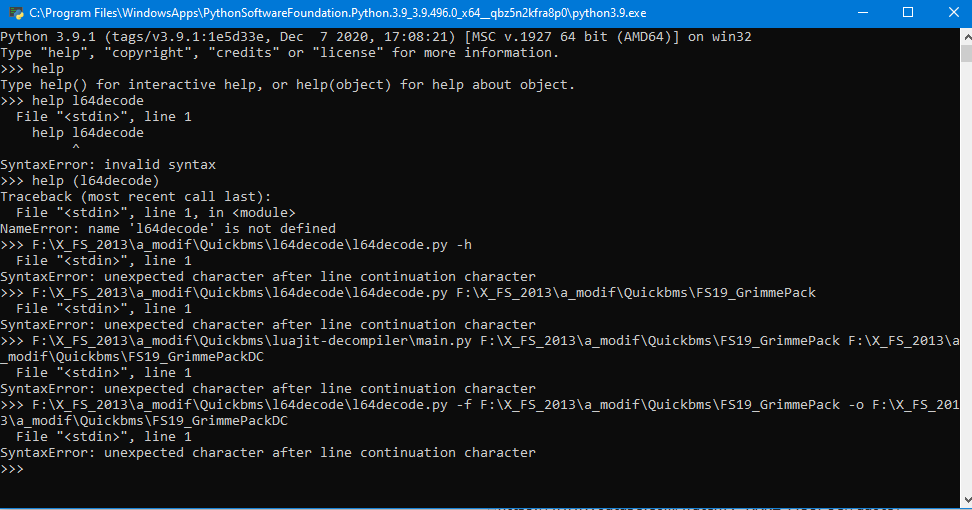 Edit:
well, I can run it
In the folder where you have the file .py hold key shift and right click in the center for open powerShell windows.
After write this commands:
python l64decode.py --recursive ./NameDirOrigin --dir_out ./NameDirOutput this unlock the .l64 files.
python main.py --recursive ./NameDirOrigin --dir_out ./NameDirOutput this rewrite the files .lua
I recommend putting the directories in the same folder as the scripts .py