zeaofsuos wrote:
gnbalax wrote:
Good morning. I'm in the mood for the J-stars and Jump Force audio files. I don't find J-stars audio files and I'm looking for them at three weeks. How will I get the audio? (mainly from J-stars). I tried in many ways and nothing and already warning you: I am not a programmer of things, so I am in a major limitation. I could do it if it was a PlayStation 2 game with PSound.

I want the audios of the characters in fight:

Fighting, calling for his support, the answering support and the sound effects.

Sorry for not displaying any files before, but I will upload some.
Those samples you have uploaded, I unpacked one, "battle_character_sound_000_jp_m.pak", which revealed a BAK file. They are in kilobytes which suggests and upon closer inspection, seem not to house audio data. Some other data like script triggers or something? I am not a programmer or reverse engineer but I have unpacked files before with audio data. I find that a lot of the time, (not always) but a lot of the time, look for the biggest data in size and give it a quick inspection with Hex Editor or something similar.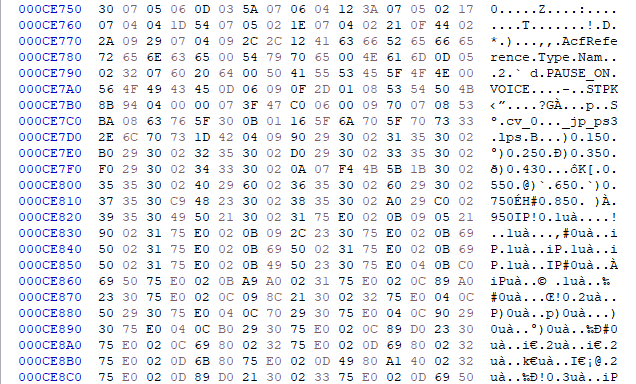 Hey, sorry, i only saw that message before yesterday, but that's the point, my friend, try to look for some audio in there, please, if you can, bro. The name of the character folder is the only one called: ''sound'' and that obviously caught my attention and it is possible to have audio yes, i opened it in hex and saved it as hca, (proof that I don't know how to use the program ), after that, he revealed me a file in hca and i converted it to the hca program, revealing me a ''áudio'' with 44kbytes in mp3 or wav format, but windons was never able to open it, there must be some audio, man, i'm sure. Could you see it again for me? Because i don't know how to convert this file to kpt, bak or whatever. Can you, for me, - please, - turn it into audio? Not wanting to be too boring, but i'm sure of that, brother.